12/12/2022
Winter Park Police Department Secure Drug Drop Box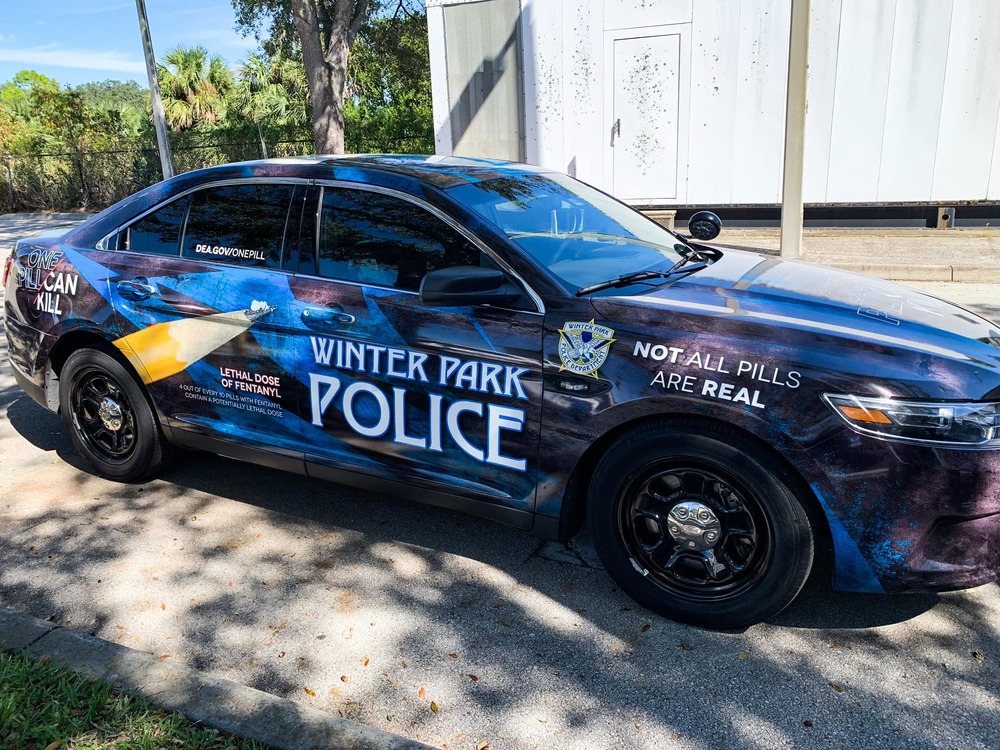 One Pill Can Kill 'That's the message law enforcement officers across the country are getting out. With the help of the United States Drug Enforcement Administration - DEA, Winter Park Police are hitting the road and spreading this very important message.
So what should parents and caregivers know about fentanyl? Fentanyl is a synthetic opioid drug that can be highly addictive. They are being sold on the street to people of all ages. These pills are also being sold in a variety of colors (as pictured) and with cartoon characters to attract children and teenagers. Unfortunately, with social media and the internet, fentanyl pills can be found and purchased by anybody without prescription.
Fentanyl and other fake pills may appear to be the actual prescription pill however, can be illegally manufactured overseas and sold online. As law enforcement, we are doing what we can to educate others to prevent the loss of life. One Pill Can Kill.
Did you know? The lobby of the Winter Park Police Department has a secure drop box where you can dispose of old or unused prescription medications.